Playroom
Introduction
Playroom is a fantastic code-orientated design environment, where you can interact with our components and create layouts with ease.
Playroom autocompletes for you as you type, and instantly reloads the multiple preview windows, so you can immediately see what your code looks like in differently sized viewports without needed to refresh.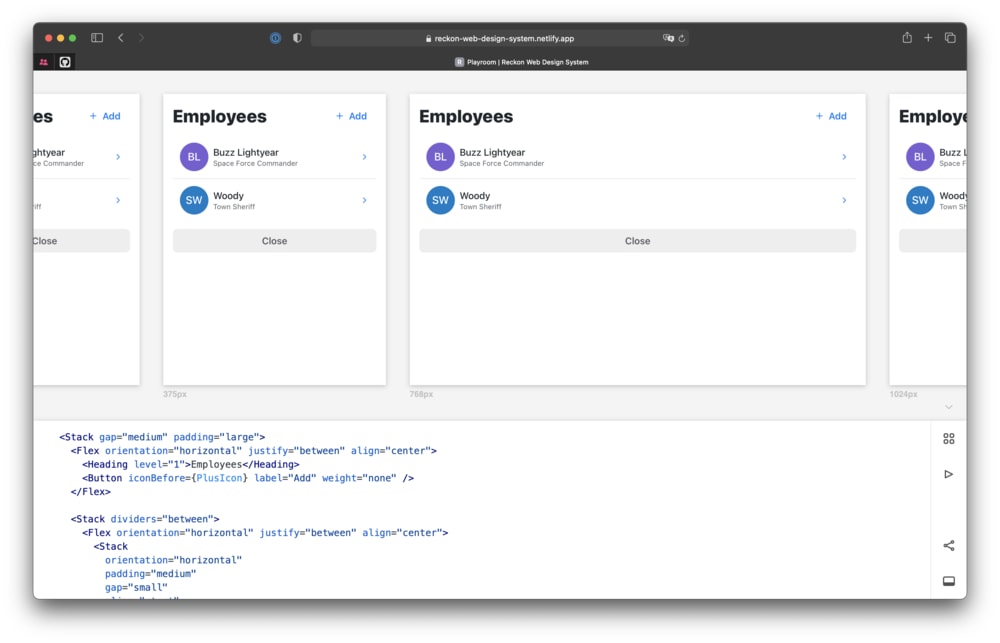 Get started
To get started with Playroom, click Open in Playroom in any of the component examples on this website (including the one below), or go straight to the Playroom for Balance Mobile.
Employees
BL
Buzz Lightyear
Space Force Commander
More features
Explore Balance or Balance Mobile components without the need to run an application.
Immediately open any example on this website in Playroom
Create quick mock-ups and interactive prototypes with real code.
Share your work with others by simply copying the URL.
Test layouts in various screen sizes and themes.
Playroom is an Open Source project by Seek